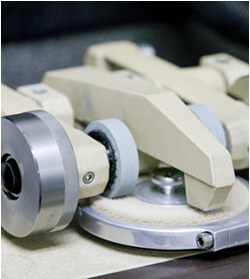 With determination, innovation, and world class quality, Lyle Industries, Inc. is a premier supplier of automotive textile carpet for molded flooring, interior trim, and floor mats.
Located in Dalton, Georgia, Lyle Industries uses a variety of yarn systems, substrate fabrics, coating applications, and innovative manufacturing techniques to supply carpet used in many of today's automobiles.
Area News
Monday, April 25, 2016 08:00 AM

Megan Walker, a senior at Southeast Whitfield High School, along with several other members of the Career Academy's FIRST Robotics ...

Monday, April 18, 2016 10:20 PM

An event Wednesday at the Mack Gaston Community Center is for homeless people and also those at risk of ...

Monday, April 11, 2016 10:00 AM

The two teams at the top of the USA TODAY High School Sports/National Soccer Coaches Association of America Super 25 preseason ...

Saturday, April 02, 2016 11:09 PM

For Ellen Thompson, cleaning the old store across from Prater's Mill in Varnell means more to her than volunteering.Her ...