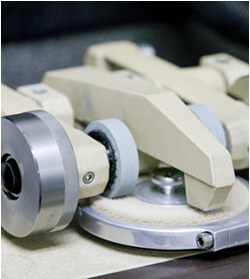 With determination, innovation, and world class quality, Lyle Industries, Inc. is a premier supplier of automotive textile carpet for molded flooring, interior trim, and floor mats.
Located in Dalton, Georgia, Lyle Industries uses a variety of yarn systems, substrate fabrics, coating applications, and innovative manufacturing techniques to supply carpet used in many of today's automobiles.
Area News
Friday, August 21, 2015 10:00 AM

It's that time of year again — time to gear up for a fun day of scenic cycling — as ...

Thursday, August 20, 2015 09:00 AM

Rick Little may have retired in May, but he and his former school, City Park, are still winning awards.

The Georgia ...

Monday, August 17, 2015 12:00 PM

The first time Mallory McGarry flew in a plane, she piloted it.

"I flew a plane even before I got my ...

Friday, August 14, 2015 02:00 PM

The members of the Dalton Board of Education voted this week to buy a piece of land that will connect ...