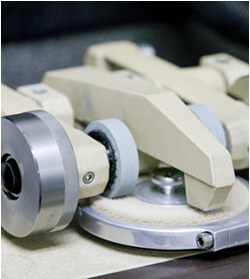 With determination, innovation, and world class quality, Lyle Industries, Inc. is a premier supplier of automotive textile carpet for molded flooring, interior trim, and floor mats.
Located in Dalton, Georgia, Lyle Industries uses a variety of yarn systems, substrate fabrics, coating applications, and innovative manufacturing techniques to supply carpet used in many of today's automobiles.
Area News
Friday, November 20, 2015 12:47 AM

DALTON, Ga. — There's a sense of pride that surrounds the Dalton Catamounts football program, and it's well-earned through decades ...

Wednesday, November 18, 2015 08:56 AM

Postseason baseball berths are being sewn up in northwest Georgia, but even though some teams have already secured their playoff ...

Tuesday, October 27, 2015 11:08 PM

...

Tuesday, October 20, 2015 11:56 PM

...