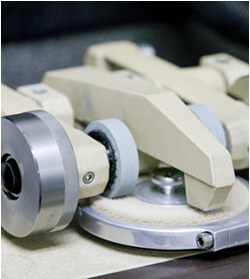 With determination, innovation, and world class quality, Lyle Industries, Inc. is a premier supplier of automotive textile carpet for molded flooring, interior trim, and floor mats.
Located in Dalton, Georgia, Lyle Industries uses a variety of yarn systems, substrate fabrics, coating applications, and innovative manufacturing techniques to supply carpet used in many of today's automobiles.
Area News
Monday, January 15, 2018 10:00 AM

"We must learn to live together as brothers or perish together as fools," one attendee read during the annual Martin ...

Monday, January 08, 2018 07:33 PM

The late Bill Swiney served his community at the Dalton Police Department, where he worked his way up to captain ...

Tuesday, January 02, 2018 06:14 PM

A Georgia Department of Transportation maintenance crew is repairing the deteriorating edges of pavement on State Route 225 in Murray ...

Wednesday, December 27, 2017 04:45 AM

It would be challenging to think of a more serene and inspirational way to start off 2018 than sitting on ...