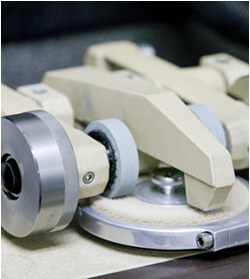 With determination, innovation, and world class quality, Lyle Industries, Inc. is a premier supplier of automotive textile carpet for molded flooring, interior trim, and floor mats.
Located in Dalton, Georgia, Lyle Industries uses a variety of yarn systems, substrate fabrics, coating applications, and innovative manufacturing techniques to supply carpet used in many of today's automobiles.
Area News
Sunday, June 19, 2016 10:16 PM

Kate Harrison focused intently at the giant purple dot she was painting."I want to stay inside the lines," said ...

Thursday, June 16, 2016 12:47 AM

Wondering how to celebrate dear old dad on Father's Day weekend? Here are a few ideas. Saturday, June 18 ...

Monday, June 13, 2016 07:00 PM

Thrive 2055, in partnership with the Lyndhurst Foundation, ArtsBuild and the Southeast Tennessee Development District, is pleased to announce ...

Monday, June 06, 2016 08:00 PM

The Whitfield County Emergency Management Agency has been named the 2016 Georgia Emergency Management Agency of the Year by the ...