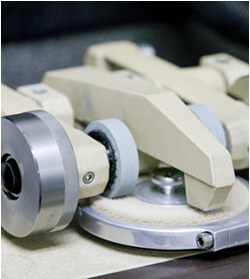 With determination, innovation, and world class quality, Lyle Industries, Inc. is a premier supplier of automotive textile carpet for molded flooring, interior trim, and floor mats.
Located in Dalton, Georgia, Lyle Industries uses a variety of yarn systems, substrate fabrics, coating applications, and innovative manufacturing techniques to supply carpet used in many of today's automobiles.
Area News
Friday, July 31, 2015 09:00 AM

From the moment they got off the plane, they were greeted with cheers and applause. People wanted to shake their ...

Wednesday, July 29, 2015 11:00 AM

CHATSWORTH — A new inland port will make Murray County a transportation and manufacturing hub not just for north Georgia, ...

Friday, July 24, 2015 03:00 PM

Kendra Evans says she is excited to use her talents to help downtown Dalton grow.

"I can't wait to see the ...

Wednesday, July 22, 2015 08:00 AM

In an effort to help keep college costs low for their students, several Dalton State faculty members have applied ...