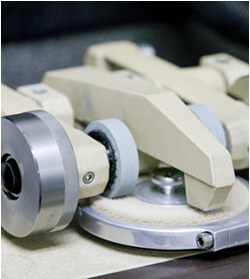 With determination, innovation, and world class quality, Lyle Industries, Inc. is a premier supplier of automotive textile carpet for molded flooring, interior trim, and floor mats.
Located in Dalton, Georgia, Lyle Industries uses a variety of yarn systems, substrate fabrics, coating applications, and innovative manufacturing techniques to supply carpet used in many of today's automobiles.
Area News
Monday, August 29, 2016 12:15 AM

Each year, the College Board recognizes students who perform at a certain level on Advanced Placement exams. At Dalton ...

Monday, August 22, 2016 12:04 AM

American Legion Post 112 in Dalton invites the community to line the streets, honk their horns and/or wave American ...

Sunday, August 14, 2016 03:50 PM

The Dalton State women's golf team has proven themselves a force to reckon with during only two seasons of ...

Sunday, August 07, 2016 10:04 PM

Drivers in Whitfield and Murray counties should keep an eye out for several Georgia Department of Transportation projects that ...