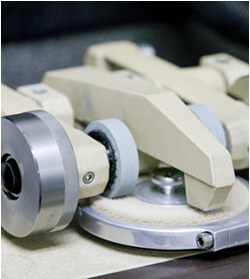 With determination, innovation, and world class quality, Lyle Industries, Inc. is a premier supplier of automotive textile carpet for molded flooring, interior trim, and floor mats.
Located in Dalton, Georgia, Lyle Industries uses a variety of yarn systems, substrate fabrics, coating applications, and innovative manufacturing techniques to supply carpet used in many of today's automobiles.
Area News
Wednesday, February 03, 2016 04:47 AM

How to donate For more information on how to support the Hamilton Cancer Institute, contact the Whitfield Healthcare Foundation, 706-272-6128 or ...

Tuesday, January 26, 2016 11:30 PM

...

Friday, January 22, 2016 09:00 AM

Three local cities have been chosen by Thrive 2055 to take part in its Thriving Communities program, which seeks to ...

Tuesday, January 12, 2016 09:00 AM

Everyday after school a young Malisa Cawood came home and went to her imaginary classroom to teach 20 students. Pretending to ...