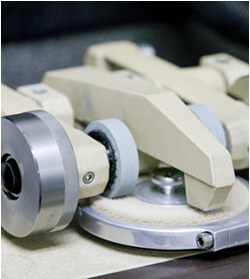 With determination, innovation, and world class quality, Lyle Industries, Inc. is a premier supplier of automotive textile carpet for molded flooring, interior trim, and floor mats.
Located in Dalton, Georgia, Lyle Industries uses a variety of yarn systems, substrate fabrics, coating applications, and innovative manufacturing techniques to supply carpet used in many of today's automobiles.
Area News
Monday, July 18, 2016 11:26 PM

Annette Kirk has been in her Dalton home for 42 years, raised her family there, and this week received ...

Saturday, July 09, 2016 09:58 PM

Holly Iossa is allergic to cow's milk, so about three ago, she asked her husband to find a good ...

Tuesday, July 05, 2016 09:18 PM

Three Dalton State athletes were named as 2015-2016 Women's Golf Coaches Association All-American Scholars on Tuesday. The criteria for ...

Wednesday, June 29, 2016 10:05 PM

Food, fun and — of course — fireworks.The Fourth of July is approaching on Monday, and there are plenty ...