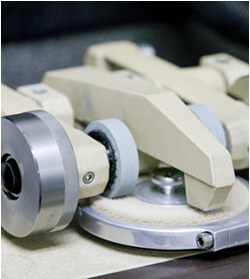 With determination, innovation, and world class quality, Lyle Industries, Inc. is a premier supplier of automotive textile carpet for molded flooring, interior trim, and floor mats.
Located in Dalton, Georgia, Lyle Industries uses a variety of yarn systems, substrate fabrics, coating applications, and innovative manufacturing techniques to supply carpet used in many of today's automobiles.
Area News
Monday, May 23, 2016 03:00 PM

Autumn Langford had at least 50,000 reasons to be excited recently at Northwest Whitfield High School. The senior and several ...

Monday, May 16, 2016 08:00 AM

Students at City Park School planted a butterfly garden recently in the school's courtyard. "There's going to be lots ...

Monday, May 09, 2016 11:05 PM

Year in and year out, certain things don't really change at the Roman Open, they just get better.The end ...

Tuesday, May 03, 2016 10:22 PM

Tuesday, May 3, 2016 - by Bob Beavers Dalton State scholar athletes for the 2015-2016 school year. Front, ...