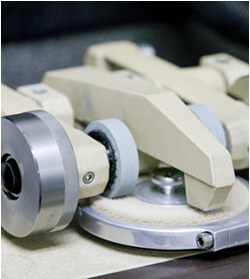 With determination, innovation, and world class quality, Lyle Industries, Inc. is a premier supplier of automotive textile carpet for molded flooring, interior trim, and floor mats.
Located in Dalton, Georgia, Lyle Industries uses a variety of yarn systems, substrate fabrics, coating applications, and innovative manufacturing techniques to supply carpet used in many of today's automobiles.
Area News
Wednesday, May 20, 2015 12:00 PM

Community organizations are planning the third annual "Memorial Day Community Celebration." This free event will take place on Memorial Day, ...

Wednesday, May 20, 2015 09:00 AM

Dalton and Whitfield County have been named among the best places to live in Georgia by a national website aimed ...

Monday, May 18, 2015 11:00 AM

Georgia Power has

completed

a 7 MW expansion to the Dalton Solar Plant in Dalton, Ga.The expansion ...

Wednesday, May 13, 2015 04:00 PM

Georgia's State Parks and Historic Sites have planned dozens of family-friendly activities in celebration of National Kids to Parks Day ...