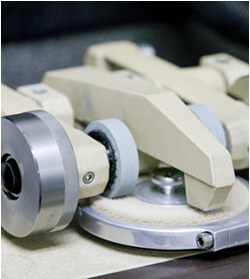 With determination, innovation, and world class quality, Lyle Industries, Inc. is a premier supplier of automotive textile carpet for molded flooring, interior trim, and floor mats.
Located in Dalton, Georgia, Lyle Industries uses a variety of yarn systems, substrate fabrics, coating applications, and innovative manufacturing techniques to supply carpet used in many of today's automobiles.
Area News
Sunday, October 04, 2015 10:02 PM

...

Wednesday, September 30, 2015 12:03 AM

...

Friday, September 25, 2015 12:02 AM

...

Sunday, September 20, 2015 07:26 PM

The bridge over Tar Creek at Brookwood Park officially reopened on Friday, just over a year after a torrential rain ...